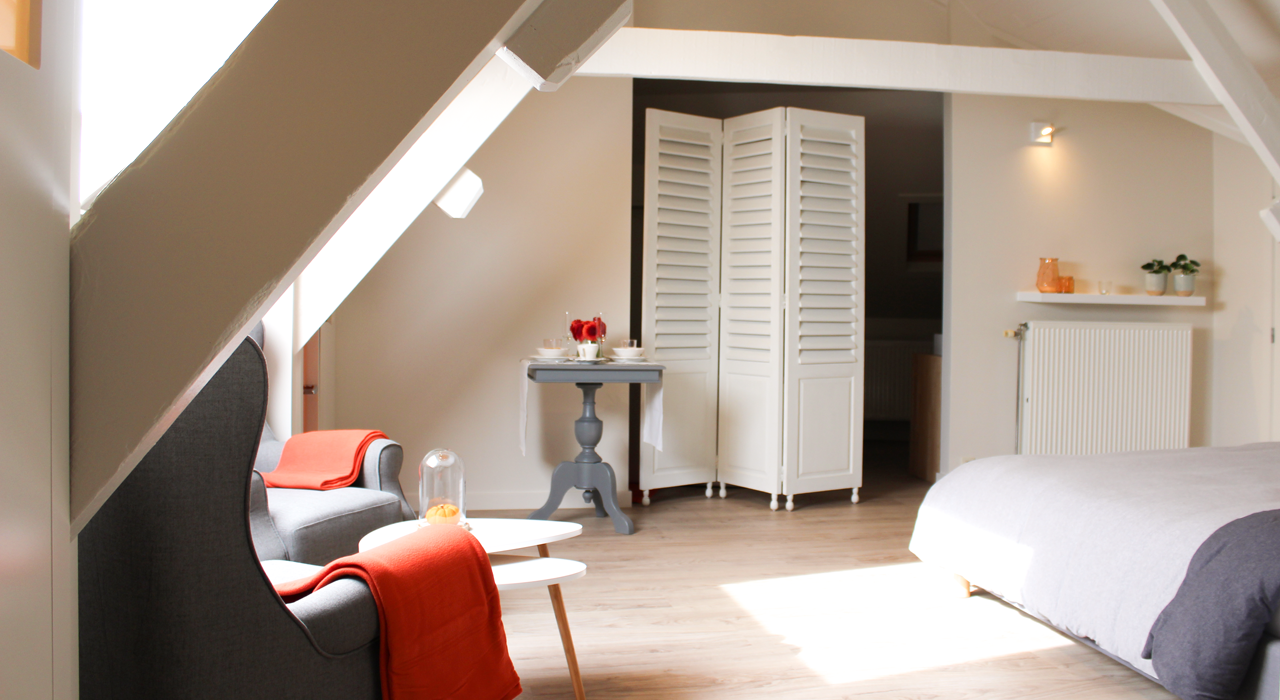 ROOM
All information about our guest room
BREAKFAST
Assortment of breakfasts
RESERVATION
Reservations can be made by telephone or by e-mail.
GUEST ROOM
'Mille étoiles' offers one room:
Check-in: 3 PM
Check-out: 11 AM
Completely renovated and cosily decorated room
Two-person bed – children's bed provided on request
(child younger than two gets a free stay)
Comfy seating area
Refrigerator
Television
Wi-Fi
Desk
Ensuite bathroom with bathtub, sink and toilet
It is prohibited to smoke in the room.
No pets allowed.
Price of the room for one: 95 euro (incl. breakfast)
Price of the room for two: 110 euro (incl. breakfast)